Is your website generating the leads/business you need?  Do you even have a website?
The world of digital marketing makes a lot of lead generation easier than ever, but it also means that the marketplace is more crowded than ever, requiring businesses to distinguish themselves with a highly focused digital marketing presence. It is not enough to create online brochures.  Businesses must engage with their leads and customers and demonstrate the expertise that they are positioned to make available.
Not every business is at the same stage of development, with the same resources available, so it is important to identify where you are and select appropriate solutions. Identify the state of your business below and see what solutions are available.
I am a cash-strapped solopreneur or small startup
Almost every business starts here. The temptation is to buy all of the expensive digital marketing materials at the beginning and hope they deliver good results.  This is a bad idea for several reasons:
You don't really have the cash on hand to do that
You don't really know exactly what is going to work until you refine things through trial and error
That long term hosting deal has gotten you stuck with a bad hosting provider, etc.
A software company will prototype a product, and then develop the actual code through small sprints, with customer or stakeholder evaluation at many stages.  This ensures that the software will actually do what the customer wants. Then there are usually at least 2 or 3 stages of intense testing and usage by a sample population of users before the product is released.  As a result, the software does what the user wants and is more free of bugs than if it were just written without feedback and released without testing.
We recommend that you begin your digital marketing presence in the same way.   We offer simple turnkey websites that an AI can create based on your business type in 2 minutes at a low cost.  You can edit the content and images as easily as using a word processor in most cases, and professional help is always available.
This is a great way to begin your digital marketing presence at low cost. But don't mistake low cost for low quality.  For some business types, this will be the only website you will ever need.
The immediate upgrades available for this platform are a simple online store (eCommerce) and highly focused articles or blog postings that appeal both to your customers and to search engines.
Get started with a simple turnkey digital marketing presence here:
My business is running profitably or starting with a decent budget, but I need a (better) website to deliver better results.
If you are ready to take it to the next level, or if you are beginning with a decent budget, then you are ready for an enterprise-grade digital marketing presence.
This includes an enterprise-grade website with highly customized features and design for your branding.  We start by learning all about your business and your customers and take time to get highly focused on your marketing goals, desired leads, product offerings, and customer education. Then we scrutinize the information that needs to be presented and create a custom design for your brand.
Finally, we integrate your site with the other ways you engage your customers, including social media, customer service, lead and customer inquiries, warm email marketing and old school methods like print or direct mailing (yes, they still work!).
We also create intranets for your internal documentation and other information. Internal customers are important too!
Add-ons and upgrades include:
Get started by giving us some basic information on your business.  We will arrange a meeting or (a discovery session to help you determine what you really need) and then give you a free quote.
Start here to get an Enterprise-Grade digital marketing presence: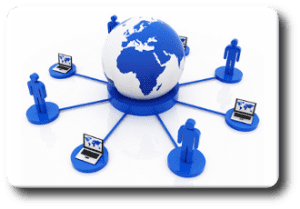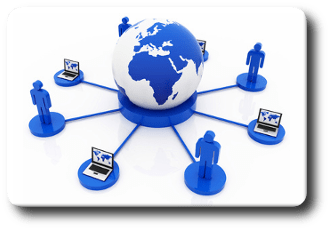 My website is pretty perfect, but I need some go-to content to grab the attention of my leads and search engines
Content Marketing
A great piece of content marketing is like an ATM deposit: it puts useful capital in the hands of your leads so that they will be compelled to withdraw by purchasing your products and services.  By positioning yourself as THE go-to expert, you become the obvious choice when it is time to buy.  When it is time to move beyond just the articles and blog posts, consider a piece of premier marketing collateral.
Whitepapers
A whitepaper, whether technical or not, is valuable information that your lead can use. By sharing your expertise with useful information, your brand will be at the top of the list when it is time to buy. When a whitepaper goes viral, you will struggle to keep up with the demand!
Case Studies
A real story provides a better demonstration of value, features, and benefits, adoption by trusted companies, and product fit than any other form of marketing.
Data Sheets
Prospective customers for high ticket items want "just the facts", in a concise comparable format for their research.  Highlight the specs and unique value of your product that will make their decision easier!
Ebooks
Ebooks provide real value that establishes your authority and position you as the "go-to" expert in your industry. Unlike brochures that get "round-filed", they are kept due to their value.
Video Scripts & Videos
For marketing, a professional video engages your audience and drives traffic to your site like nothing else. Capture your audience by making your message compelling and clear. The video at the top of this page is one example of what we can do.  We write scripts for any level of production and can do a range of videos or animated graphics as needed.
Landing Pages and other web content
Focus specific marketing efforts with precision and then measure and fine-tune your results.
Contact Us to talk about your needs: