Building a highly-focused digital marketing presence with an enterprise-grade website is not about just putting up some web pages.  It is a process that requires some commitment on your part, starting with an honest look at your business, your products, and your customers. Random efforts produce random results, but sharp focus can produce focused results. The first step is to check your readiness.  If you find that you are not ready according to the criteria below, I can help you get there with a "find my focus" consulting session.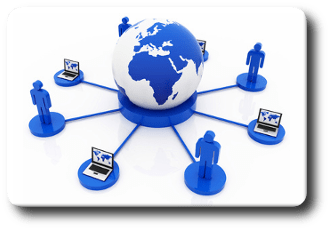 Do I have a clear direction in mind?
If you aim at nothing, you'll hit it every time!  If you just want to put up a site and see if something happens, then this approach is not for you.  You should have a clear idea of your market and ideal customer, the distinguishing aspects of your products, and what numbers you would like to see. If you are not clear about these aspects of your business,  be prepared to work through a discovery process with me in order to find clarity and focus.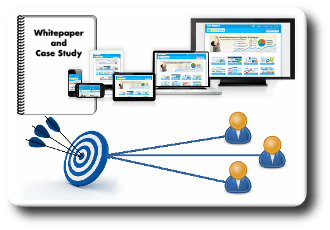 Can I make the commitment?
Once you know what direction you are going, You will need to know that you can take all of the steps to reach your destination. You will need to be willing to make consistent efforts to build your audience and your leads. This may take different forms: articles and blog posts, whitepapers and case studies, speaking engagements or engaging with interested parties on social media.  The unifying factor is being genuinely helpful to your leads and engaging them wherever they are. I will help you refine your process to get where you want to go, but you must commit to working with me through all of the challenges.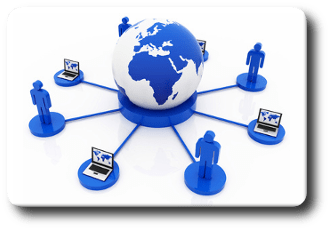 Do I have the resources?
Building a focused digital presence also requires a commitment of time, energy, and capital. You and/or your team members will need to spend some time and attention as directed, on the process. Only your passion for crossing the finish line will get you there. You should have a budget that you are prepared to invest as well. You wouldn't ship a shoddy half-done product to your customers. The online face to your customers shouldn't be shoddy or half-done either.
I'm Ready!
If you are ready to take the plunge and take your business to the next level with an enterprise-grade website, Fill out this Website Worksheet to get started. If you basically know where your business stands, but aren't certain about some of the items above we will start with a basic discovery session.
If you are less clear about the items discussed above, or you feel overwhelmed by the level of detail in the Website Worksheet, It may be better to click the links under "I'm Not Ready" so that you can get a more extensive Discovery process, or start you with something more basic.
I'm Not Ready
If you are nearly ready to take the plunge, but you really aren't sure about a lot of key aspects of your business, your ideal customer, etc., then we can start with a "Find your focus" discovery session.  Click here to schedule one.
Perhaps you are a solopreneur or a small business that would really like to take the plunge, but resources are lacking, and you need to bootstrap your business for a while.  We've all been there!  I can still help you with a bootstrap package.
Get a simple site for your business type and target market, designed by an AI in 2 minutes using our Business On Ramp program.  But don't worry about painting yourself into a corner.  Professional help is always available, and we can help you upgrade to the next level as soon as your business is ready.